Tutorial how to customize each icon
Step 1.
Open ICONSFLOW's editor. Choose the icons you need and roll over the first icon. In the settings panel switch on "Custom Colors". Than click on "Random color" button a few times or change the color in Color picker panel.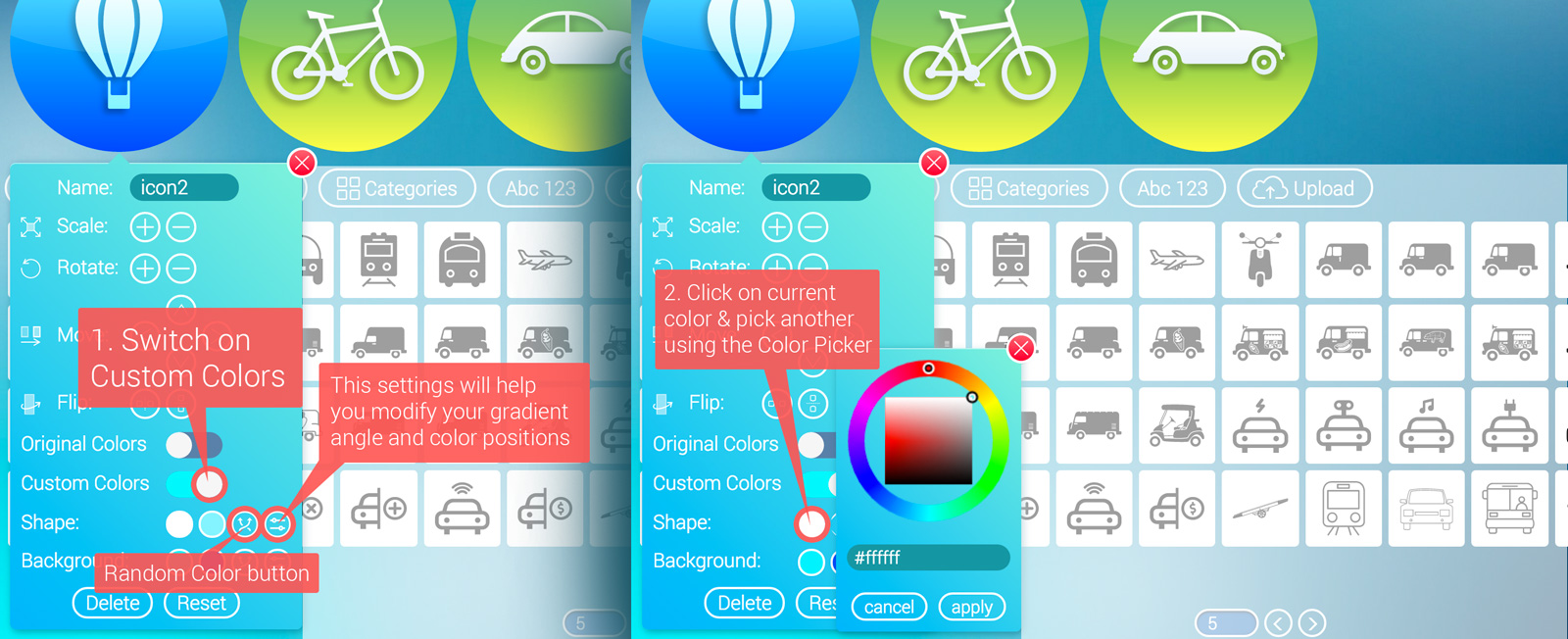 Step 2.
Use any Color settings to personalise your icons. Don't forget to switch to "Custom Colors" to modify everything!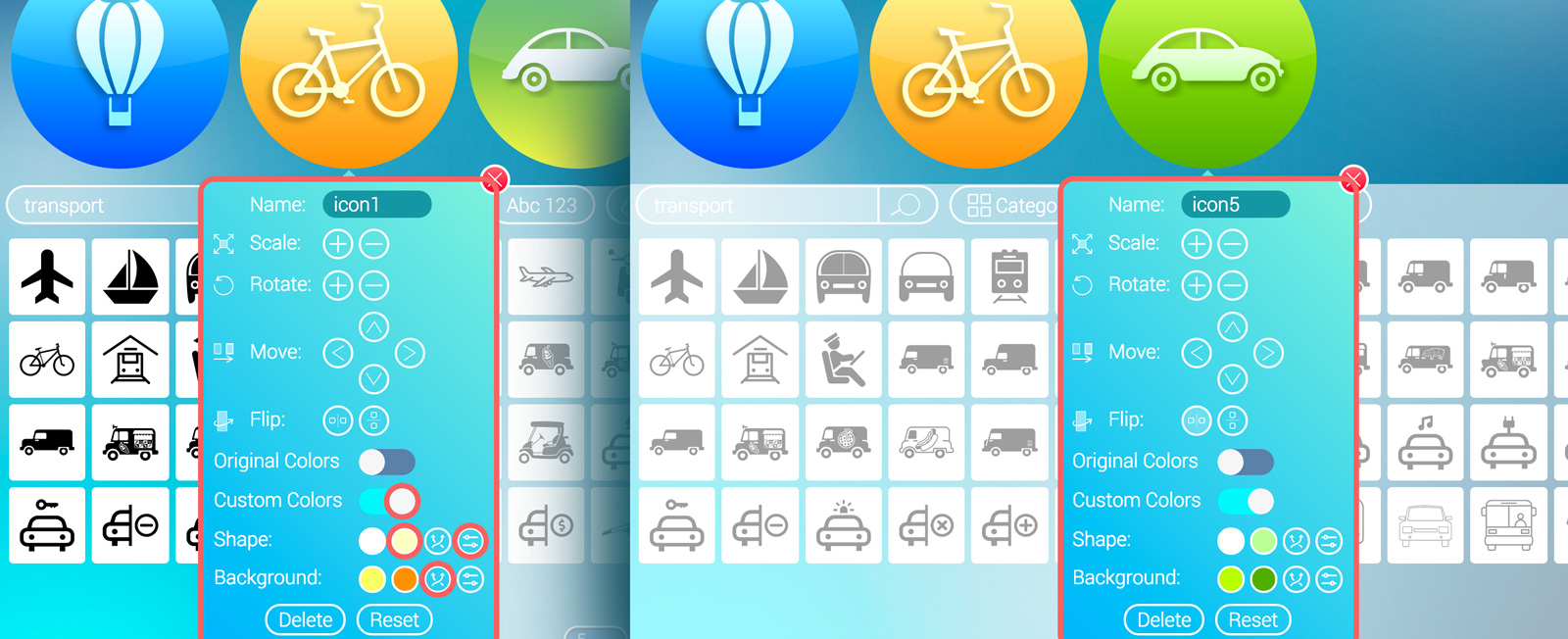 Step 3.
Rotate, move , flip your icon as you want using this panel for each icon.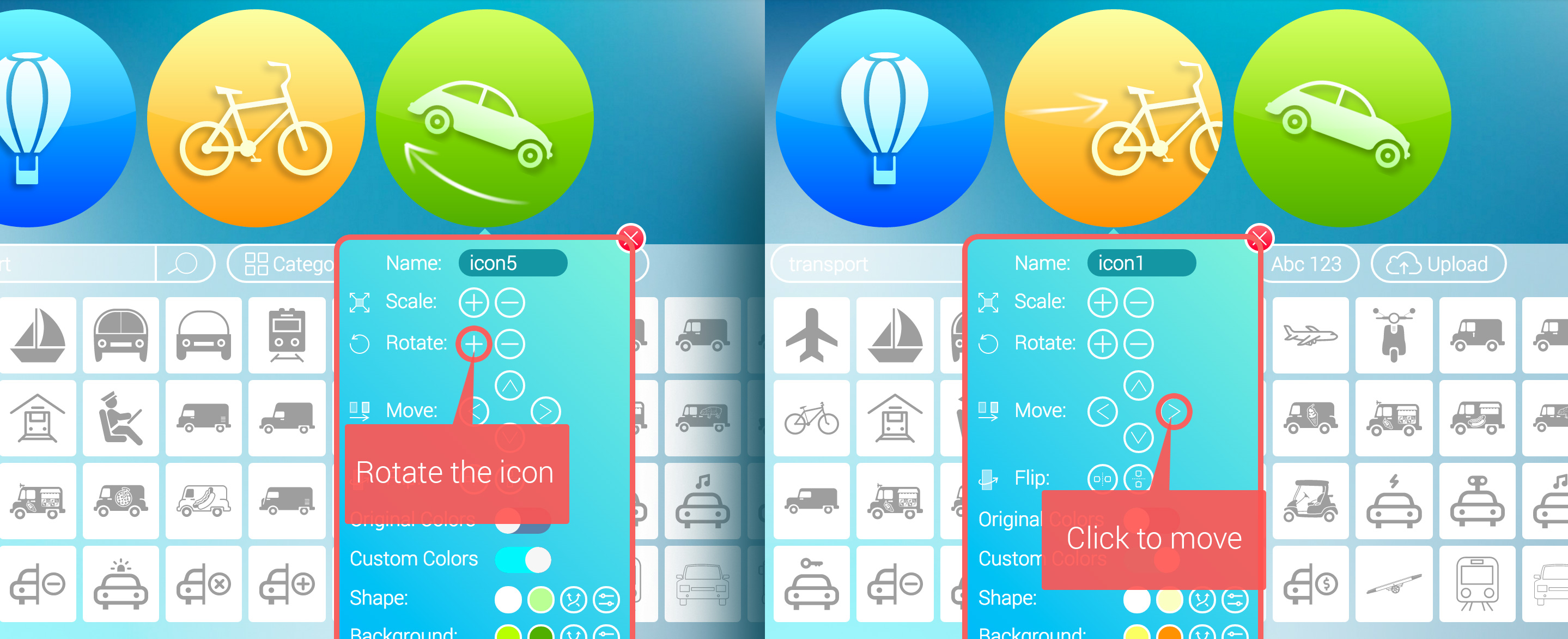 Step 4.
When you've got your icon set ready, click on "Save and Download icons" to save them.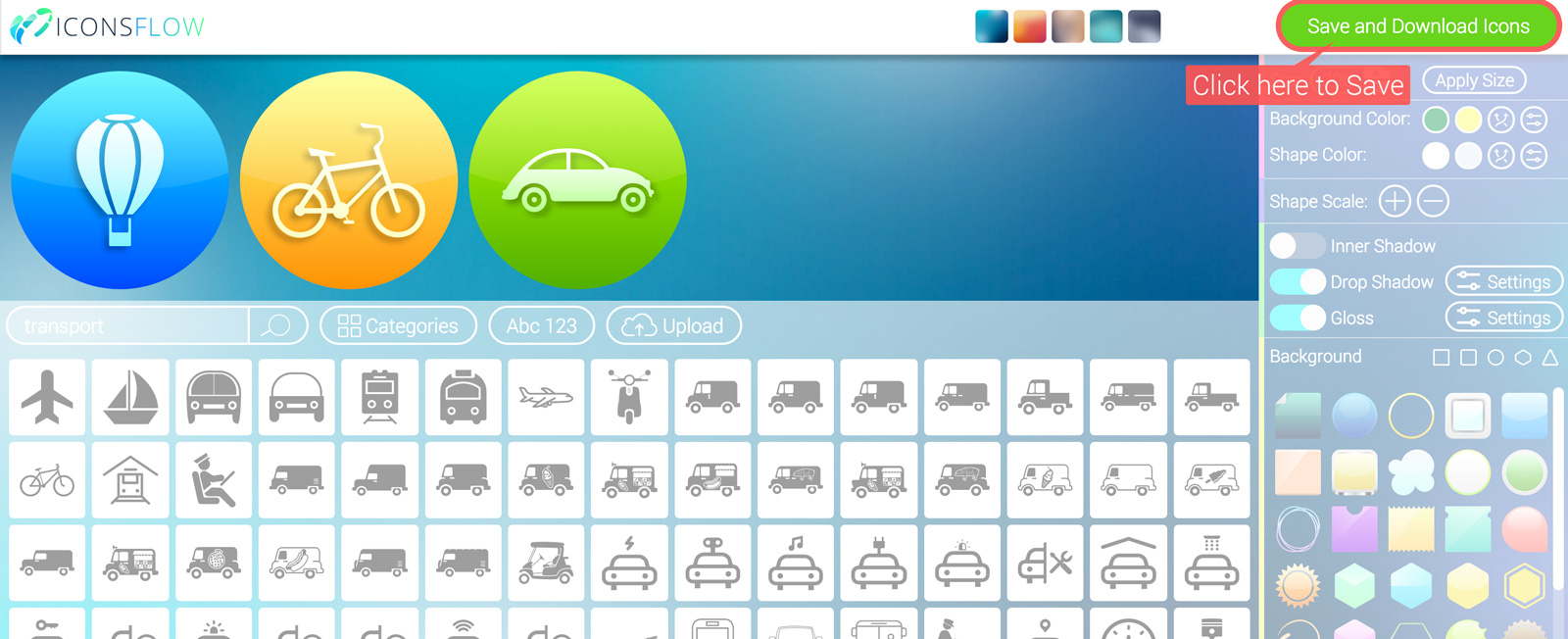 Step 5.
Click the plus or minus button to scale your icon shapes.